WANTED: PRODUCT OWNER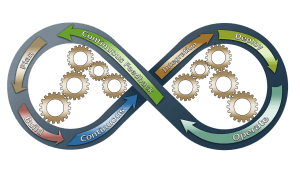 Concurrent Systems builds software products to enable mobile operators to create advanced subscriber benefit provisioning solutions. 
We are seeking a seasoned and highly skilled Marketing Strategist to join our team. If you are a match to the requirements below  send your application to careers@concurrent.systems
We are excited to chat to you!
| | |
| --- | --- |
| WHO ARE WE? | WHO ARE YOU? |
| INTERNATIONAL – footprint in Africa and the Middle East | TEAM PLAYER – collaborates with others through a shared vision of success |
| TELECOMS – marketing software to mobile network operators | ORGANISER – systematic, detail oriented and process-driven approach |
| DYNAMIC – competitive in the industry via leading-edge innovation and thought leadership | VISION CREATOR – works with internal and external customers to analyze market data and align product roadmap to create a vision based on strategic goals |
| PRODUCTS – Electronic Credit Distribution System; Mobile selfcare digital shopfront for network benefits and offerings; Service Creation Environment; High performance USSD gateway and SMSC | PRIORITISER – assesses value, develops user cases, and prioritises work stories to ensure work focuses on those with maximum value that are aligned with product strategy |
| GROWING – expanding business | AMBASSADOR – acts as an ambassador internally and externally, and as the primary business contact for queries related to the product |
| TALENT – focused on sourcing and retaining the cream of the crop and developing employees and future leaders of the industry | COLLABORATOR – collaborates with stakeholders during the visioning and concept development of a product |
| SALARY – we compensate competitively for high calibre candidates | LEARNER – constant learning to possess a fundamental understanding of end-to-end customer experience integration and dependencies |
Minimum Requirements
The following minimum requirements are a prerequisite for applying for this vacancy:
BSc in Computer Science, Engineering or similar field

5-10 years of experience working as a Product Owner

Hands-on experience managing all stages of the product life cycle

Technical background with knowledge of software development and web technologies

In-depth knowledge of Agile process and principles
JOB SPECIFICATION
The successful candidate will be responsible for the following accountabilities:
Working with the Scrum Team
Setting, prioritizing, and evaluating the work generated by the software Scrum team in order to ensure impeccable features and functionality of the product;

Incorporating feature requests into product roadmap;

Grooming and prioritizing backlog;

Developing user stories and defining acceptance criteria;

Gathering feature requests, scheduling releases and coordinating sprints;

Setting sprint goals;

Writing acceptance tests;

Ensuring that the team always has an adequate amount of prior prepared tasks to work on;

Providing an active role in mitigating impediments impacting successful team completion of Release/Sprint Goals.
Defining Product Strategy
Working closely with ExCo to create and maintain a product backlog according to business value or ROI

Researching and analysing market, the users, and the roadmap for the product

Defining product vision, road-map and growth opportunities

Assessing value, develop cases, and prioritize stories, epics and themes to ensure work focuses on those with maximum value that are aligned with product strategy

Keeping track of industry trends in which Concurrent Systems (Pty) Ltd operates its business
Managing the product in Operation
Leading the planning product release plans and set expectation for delivery of new   functionalities

Planing releases and upgrades;

Following progress of work and addressing production issues during sprints;

Analyzing preferences and requests of end users;
Agile Methodology and ways of working with the Scrum Team
Refining our agile methodology based on results and client feedback;

Providing vision and direction to the Agile development team and stakeholders throughout the project and create requirements

Providing an active role in mitigating impediments impacting successful team completion of Release/Sprint Goals
Skills and Capabilities
The successful candidate will possess the following skills and capabilities:
Able to identify user needs and work with cross-functional teams to manage product releases

Strong team player

Excellent verbal and written communication skills

Highly self-motivated

Leadership skills

Outstanding communication, presentation and leadership skills

Excellent organizational and time management skills

Sharp analytical and problem-solving skills

Creative thinker with a vision

Attention to detail