WANTED: Marketing Strategist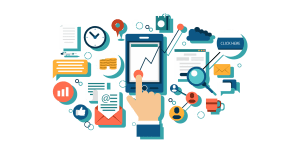 Concurrent Systems builds software products to enable mobile operators to create advanced subscriber benefit provisioning solutions. 
We are seeking a seasoned and highly skilled Marketing Strategist to join our team. If you are a match to the requirements below  send your application to careers@concurrent.systems
We are excited to chat to you!
| | |
| --- | --- |
| WHO ARE WE? | WHO ARE YOU? |
| INTERNATIONAL – footprint in Africa, the Middle East and Asia | PLANNER – plans, implements and monitors marketing and sales campaigns |
| TELECOMS – marketing software to mobile network operators | CAMPAIGNER – works in an organised manner to achieve the strategic marketing goals of the Company |
| DYNAMIC – competitive in the industry via leading-edge innovation (agile environment, kanban, scrum, lean) and thought leadership. | RESEARCHER – conducts in-depth research to identify new market opportunities and customer preferences |
| TECH – is our life's blood, and engineers are the heart that pumps it | FORECASTER – forecasts market trans |
| PRODUCTS – Electronic Credit Distribution System; Mobile self-care digital shopfront for network benefits and offerings; Service Creation Environment; High performance USSD gateway and SMSC | STRATEGIST – sets specific marketing goals that align with the overall direction and business strategy |
| CULTURE – we give our employees a place where they feel at home and they are free to be themselves and excel. We practice Holacracy as a governance method | INNOVATOR – uses information from strategy session to identify customers and prospect sales opportunities |
| TALENT – focused on sourcing and retaining the cream of the crop and developing employees and future leaders of the industry | BRAND MANAGER – owns the Company brand by being involved in strategic conceptualisation and tactical implementation |
Job Specification:
The successful candidate will be responsible for the following:
Conducting in-depth research to identify new market opportunities and consumer preferences for campaign creations

Setting specific marketing goals that align with the overall direction and business goals

Developing and maintaining digital campaigns to increase web traffic

Tracking and measuring marketing outcomes including marketing activities, response, leads, sales, retention, and ROI

Forecasting market trends

Researching  market to identify new opportunities

Generating  innovative ideas to promote our brand and our products

Developing business cases to support new marketing strategies, budget requests, projects, and marketing plans

Using customer feedback to ensure client satisfaction

Ensuring  brand alignment to increase brand awareness and equity
Minimum Requirements
The following minimum requirements are a prerequisite for applying for this vacancy:
Proven work experience as a Marketing strategist or Marketing manager in the field of Telecommunications

Demonstrable experience with marketing campaigns and web technologies (e.g. online tools and social media)

Suitable Undergraduate qualifications in marketing or similar relevant field

In-depth knowledge of CRM software and Content Management Systems

Familiarity with SEO/SEM and Google Analytics
Desired skills and proficiencies
The successful candidate will possess the following skills and capabilities:
Outstanding organizational and time management skills

Excellent communication, interpersonal and presentation skills

Creative thinker with data-driven analytical aptitude

Report writing skills

Objective planning

Ability to present formally to an audience

Media planning

Data analysis

Proposal writing skills

Ability to multi-task and cope well under pressure with minimal supervision

Team player