WANTED: UX/UI Designer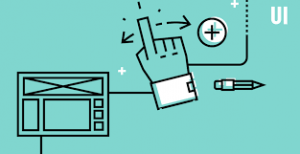 Our Ideal Candidate:
Our UI/UX Designer will design graphic elements and build navigation components. They will have experience with design software and wireframe tools and also have a portfolio of professional design projects that includes work with web/mobile applications. He/she will be able to create interactive programs that enhance our customer's experience and facilitate software being useful and a pleasure to use.
Ultimately, this person will create both functional and appealing features that address our customers' needs. 
Minimum Requirements
The following minimum requirements are a prerequisite for applying for this vacancy:
Proven experience in the Telco sector

Understanding of the mobile telephony industry with specific focus on the services provided by MNOs to subscribers would be a definite advantage

Proven experience working as a UI and UX Designer in a software development environment

Graphic arts or fine arts background would be advantageous 

Understanding  of software development processes and  web technologies

Having a solid understanding of web portal structures, front end framework technologies, UI front end to back end communications

Working understanding of xml, xsd, VUE framework, Jquery UI  and HTML

Portfolio of design projects
Job Specification
The successful candidate will be responsible for the following accountabilities:
UI design and UX for new features.

Developing UI mockups and prototypes. 

Creating original graphic designs e.g. images, sketches and tables.

Preparing and presenting rough drafts to internal teams and key stakeholders.

Designing style standards on fonts, colors and images.

Crafting the UX journey and proposed functionality to enable software developers to bring to life intuitively usable product features and functionality. 

Collaborating with the technical designer, architect and software development team of each of the products to align on the implementation of new features and functionality.  

Assessing new technologies and strategising on modernisation of older UI frameworks.

Identifying opportunities to improve an existing product's features or, in the case of a new product, uncovering the main features needed for a minimum viable product.

Finding creative ways to solve UX problems (e.g. usability, findability) within the constraints of existing products and their technical design.
Skills and Capabilities
The successful candidate will possess the following skills and capabilities:
Excellent verbal and written communication skills

Excellent visual design skills

Wireframing and UI prototyping 

Empathy for the user and their journey

Ability to communicate effectively with teams working remotely 
Creative thinker with a vision

Attention to detail and aesthetics